6 tags
Would anyone be interested in doing a collaboration of some sort with me?
3 tags
I guess I've been on sort of a hiatus the past few months, and it feels really weird. I'm really sad that I haven't done a lot of drawing (which I loved) like I used to, so I'm going to try doing a little bit of art… What would you guys like to see from me if I begin drawing/sketching?
8 tags
5 tags
3 tags
Question from Anon
For some reason my mail thing is acting up and wont post the message I was trying to answer, but here's the question: Do you keep your very old artwork? Maybe from when you were just starting out? Answer: I do! Or, at least, I do of everything I scanned. I'd kept everything I'd drawn since 6th grade up until I joined the military (which was towards the end of last year)....
3 tags
6 tags
7 tags
7 tags
5 tags
9 tags
10 tags
7 tags
9 tags
11 tags
8 tags
4 tags
3 tags
Alright, I'll be doing that Tutorial Stream thing...
It'll be at exactly 3pm PST. I'll be going over anything and everything you guys might like to know. I'll share how I work with colors up to what brushes I use and stuff. Whatever you guys want to ask me. It'll also be a recorded stream, so if you miss it, you'll be able to watch it later! :) The stream will be done here. Make sure you have any questions ready...
7 tags
5 tags
littlemisswierd answered your question: Question… That would be interesting and helpful! I would love to see you do a background. Okay cool! I'll keep that in mind. :)    iwanita answered your question: Question… Yes! By all means, yes! Anything you're interested in seeing me do specifically during the stream? superspaztfa123 answered your question: Question… your going to...
Question...
Would any of my followers be interested if I did a stream and went over how I paint/do things specifically? Kinda like, a tutorial session, but be streaming live? I'd like to leave you all with something before I totally disappear on the 29th for BMT.  Any suggestions as to what you might like to see done? And what time would be best to do something like this? I won't be able to do...
6 tags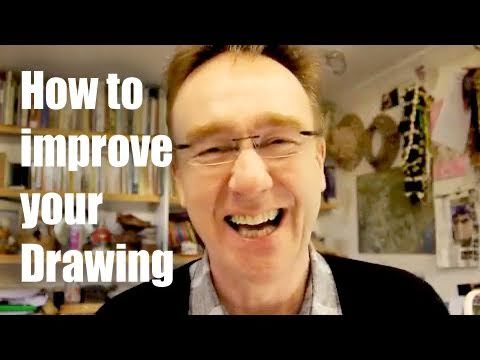 9 tags
2 tags
9 tags
3 tags
My thoughts on 'Design Ownership', Style, and etc.
thebluefloof: I figured it was about time I said something about my personal outlook on something I coin 'design ownership' and 'style'. Take note that this is simply my personal opinion on the matter, your own opinions may indeed clash with mine and I am not trying to imply anything on anyone. I simply ask that respect is given towards everyone who may comment on the matter as this can be a very...
7 tags
10 tags
8 tags
4 tags
6 tags
1 tag
marazure asked: You have a unique and interesting style. I like the way you work with the colors, and your shading work is amazingly clean. Also, love your line works, they're so smooth *A*
2 tags
how would you describe my drawing style? →
sharkieboo: yoyonaki: anon or not ur choice ahhh please please pleaaassee This would be kinda interesting to hear if anyone would like to shoot me an ask/fanmail. ;u;
3 tags
Aaaah sorry I have to share this →
Just click it and be amazed. *-*
5 tags
2 tags
night-stalker13 asked: Boo, I feel so bad not realising this was youuu! After all this time? I am a horrible person. XDDD <333
11 tags
4 tags
Prints?
Would any of you guys be interested if I decided to do prints of my art? Like, any of the TF stuff I've done? I'm thinking they probably won't cost more than around $15-$20, but that also depends on the size of them and stuff. Anyone think they might be interested? I want to see if there's any sort of interest so then I can start looking up how much it'd be to get...
4 tags
8 tags
4 tags
1 tag
Thank you to everyone who helped! I was able to order that tablet. <3
2 tags
About that tablet...
I think I've got a good chance that I might get a new one fairly soon? I hadn't thought I would, but with family pitching in to help, I might actually get one by the end of next week. Thanks to a friend for showing me this amazingly cheap tablet, I may very well have a chance of drawing digitally sooner rather than later! Which makes me incredibly happy. ;u; The tablet itself with...
4 tags
RIP tablet... D:
It's officially dead. My little CTE-440 Wacom tablet is officially a goner. ;n; Could this week possibly get any worse? ffff I'm sorry to those I owe digital Commissions. I won't be able to draw anything digitally until I get a new tablet. I don't think I've got the money to get a new one right now, and considering I'll be gone in about two months, I'm...
4 tags
7 tags
4 tags
Savor the Freedom by Noah Bradley →
A lot of beginning artists obsess over becoming professionals. Their daily thought is about getting that first gig. About getting published in that respected annual. About winning competitions, about getting noticed, about doing big, professional jobs. About making a living from their art. And let me be clear: all of that is awesome. I am not here to dispute that. What I'd like to do is...
3 tags
7 tags
5 tags
Is Art A Competition... Or Just A Myth?
Stumbled upon two blog entries today about art and the competitiveness that seems to be shown among those who are involved with it. If you're interested in reading them, here's links to them: It's Dangerous to Go Alone by Noah Bradley Competition is a Myth by Marc Scheff